Jumpin Jack Flash 2007-2019
Flash came into our lives 12 years ago, at a time when our children no longer needed us, and the company I served for 27 years didn't make me feel like they needed me eiher. However, the three month old male puppy in a Delaware pet store--with a smile you could never ignore--desperately needed us. When placed in an observation room at the store, the light-colored golden picked up the toys, one at a time, and then dropping them, as if to say, "See how good I am at playing with all these toys?" Then the little show-off started jumping up and down, demonstrating his aerial skills until he landed akwardly, fracturing his leg.
Flash in a cast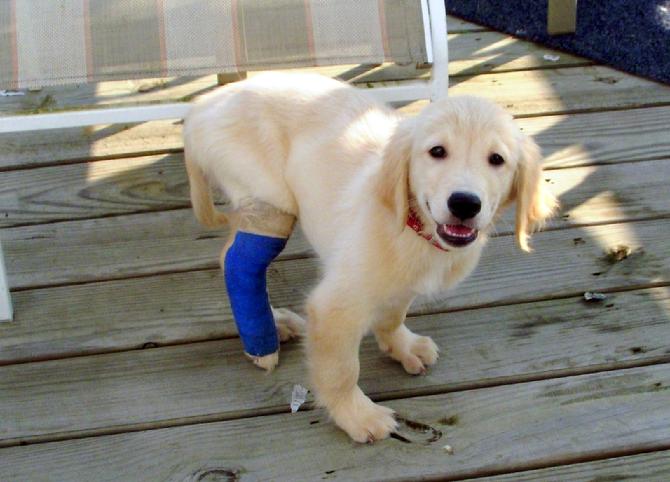 Flash in a cast
How can you not take a dog home who broke his leg to get your attention? He wore a cast for six weeks--the casts had to be changed every two weeks. For walks, Steph and I took Flash for walks in a baby stroller. We spent thousands on his medical bills, and he was worth every penny.
Flash in the baby stroller
Flash became a part of our daily routines from morning greetings to bedtime kisses, and everything in between. Most of his life, we walked him three times daily by driving him to city parks. In the house, the boy followed me everywhere, sleeping at my feet when I was at the computer.
Flash and Buck in Delaware 2008
Now, we face the harsh reality that we will live the rest of our lives without our buddy and constant companion. No one will ever replace the part of our heart he holds. It turned out, we needed Flash just as much as he needed us, maybe more. Thank you, Flashy, we will always miss you. You were a good boy. Love you, buddy.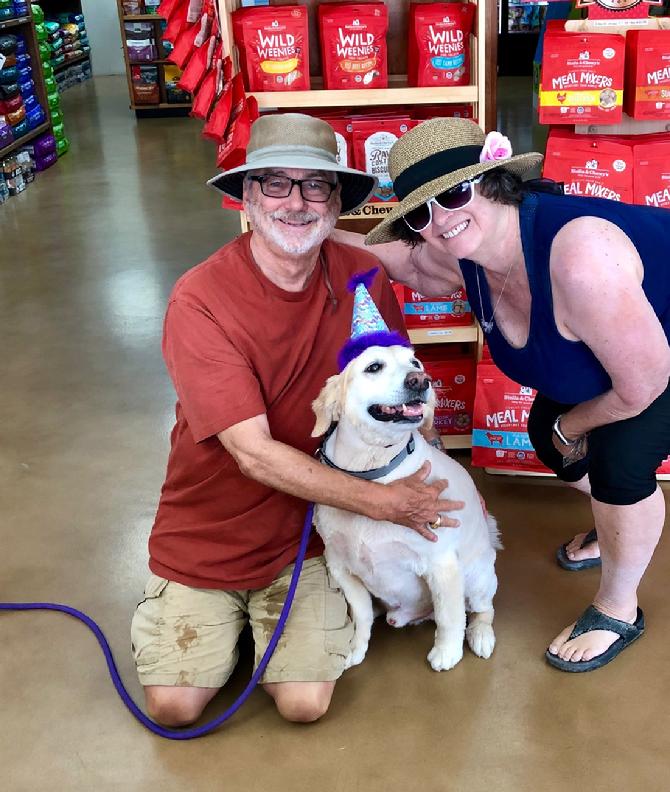 Flash's 12th birthday at Dorita's Pet Store
Copyright © 2022 Buck Dopp. All Rights Reserved
Website powered by Network Solutions®